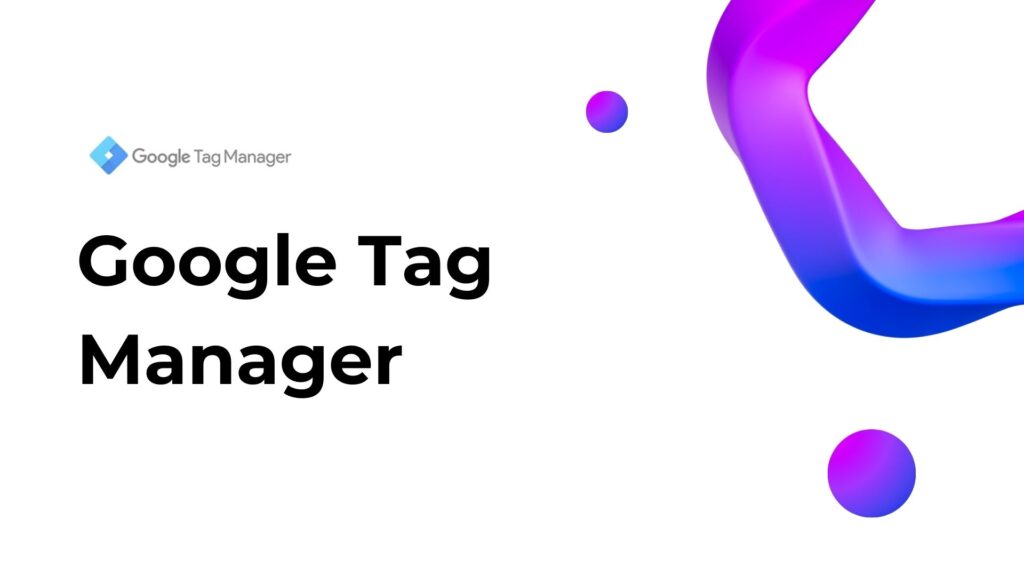 DATA-BASED DECISIONS WITH ACCURATE CONVERSION TRACKING
Unlocking the Power of Google Tag Manager: A Comprehensive Guide for Digital Marketers
Google Tag Manager is a free platform that allows companies to manage tags and tracking code on their website. You can also use it to integrate marketing and analytics tools without having to make any changes to your code.
The platform is particularly useful if you use multiple tags and need to make regular changes to your code. Instead of manually updating the code each time, you can make these changes in Google Tag Manager and then implement them on your website.
Using Google Tag Manager has many advantages. Firstly, it allows you to load your website faster as all tags are managed in one central location and don't need to be downloaded every time a page loads. Secondly, it allows you to manage your marketing and analytics tools more easily. For example, you can set up a tag for Google Analytics and then use it on all pages of your website without having to manually update the code each time. Thirdly, it allows you to better understand and use your data. You can set up tags for remarketing campaigns to track and optimize ad performance.
To use Google Tag Manager, you must first create an account and implement the Google Tag Manager code on your website. Once the code is set up, you can create and manage tags. You can also create rules to determine when a tag is triggered and set up custom variables to improve the performance of tags.
Overall, Google Tag Manager is a powerful platform that allows businesses to easily manage and optimize their marketing and analytics tools. If you use multiple tags and regularly make changes to your code, there's no way around Google Tag Manager.
Are there holes in your tracking?
As Google Tag Manager Experts we are able to consult you and provide individual assistance in Tag Setups and implement your website tracking strategy which is aligned to your goals.
Apply for the performance guarantee
*Limited Places Available*